It is getting to that time of the year where the bike manufacturers are beginning to run low on stock of some of the more popular models in their range.  Each year we find that the key sizes in a few models start to become extremely hard to get hold of which is pretty frustrating as we have only just got into May and still have the whole Summer ahead of us!
We've added a link to the three best selling bikes in the Cube full suspension range that we still have in stock. We have tried to list the availability of each to give you an idea of where Cube are at with supply. They are all starting to get a bit tight, so if you fancy one of these this could be your last opportunity before being faced with waiting for the 2018 models to be launched.
Cube Stereo 120 HPC Race 29er. We have a 19″ left, this size is no longer available with Cube this year. The 21″ has also sold out, 23″ is available. If you fancied it in 27.5″ wheel then all sizes are available to order (16″/18″/20″)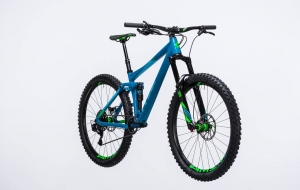 Cube Stereo 140 HPA SL 27.5. We currently have a 20″ available, more of these will be available in a few weeks along with the 18″. Cube have stock of the 16″ and 22″ ready to ship if required.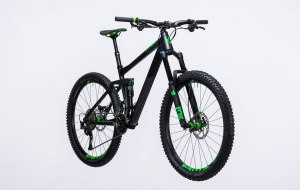 Cube Stereo 160 HPA SL 27.5. We currently have an 18″ model in store, these are low stock with Cube so if you fancy one then you'd need to be quick! 16″ is low stock, 20″ is a few weeks away before they are available again. There will be no more of the 22″ available this year.